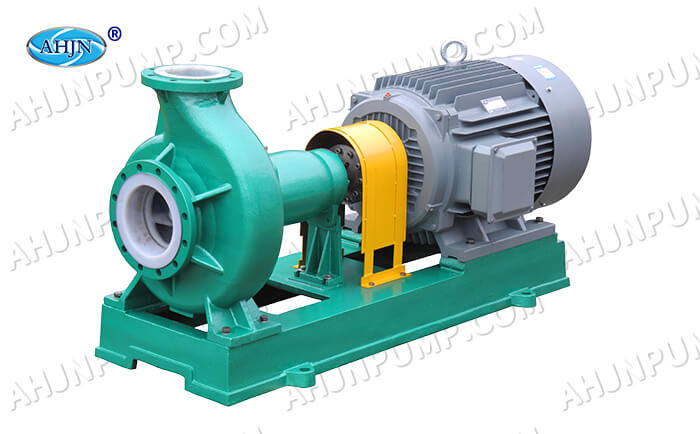 IHF series fluorine plastic centrifugal pump
IHF series fluorine plastic centrifugal pump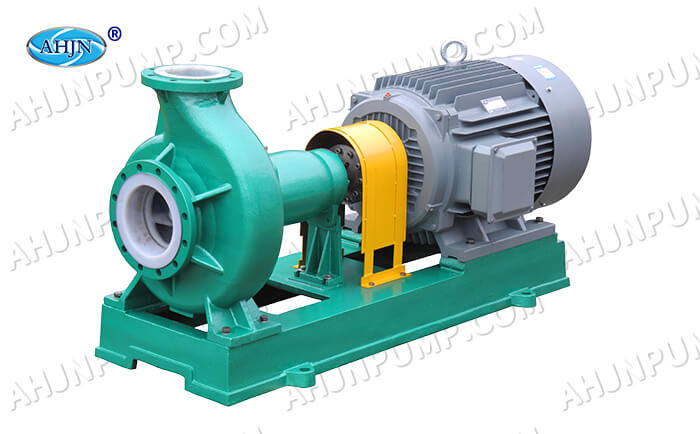 TECHNICAL DATA
Material:
F46/HT200
DN:
20mm-300mm
PN:
16bar
Q:
3.6m³/h-1150m³/h
H:
5m-80m
T:
-20°C-200°C
P:
0.55kw-200kw
Send E-mail:xiaoyun@jnhgbf.com
General Overview

IHF fluoroplastics centrifugal pump is called "IHF centrifugal pump" for short, which is a single-stage, single suction and cantilever centrifugal pump. The pump body is lined with metal shell and poly perfluoroethylene propylene (F46). The pump cover, impeller and shaft sleeve are all made of metal insert and wrapped with fluoroplastics. The shaft seal is made of tetrafluoroethylene filling material and the inlet and outlet are reinforced with steel casting. Refer to the international standard ISO2858 for R & D and design.
IHF fluoroplastics centrifugal pump has the advantages of high corrosion resistance, wear resistance, high temperature resistance, non-aging, high mechanical strength, stable operation, advanced and reasonable structure, strict and reliable sealing performance, convenient disassembly and maintenance, long service life and so on. It has two kinds of structures: WB2 outer bellows type and ihf-n inner double face patented mechanical seal.
IHF fluoroplastics centrifugal pump is widely used in the fields of acid pickling process, acid making and alkali making, paint spraying process, electrolyte transportation in non-ferrous metal smelting, chlorine water transportation, wastewater treatment, electroplating and pesticide in the projects of chemical industry, pharmaceutical industry, petroleum, metallurgy, dyestuff, smelting, electric power, electroplating, pesticide, paper making, food, textile and other industries.
IHF fluoroplastics centrifugal pump is one of the most important corrosion-resistant equipment at present, which can transport any concentration of sulfuric acid, hydrochloric acid, hydrofluoric acid, nitric acid, aqua regia, strong alkali, strong oxidant, organic solvent, reducing agent and other strong corrosive medium under the temperature of – 85 ℃ ~ 200 ℃.
IHF fluoroplastics centrifugal pump of Anhui Jiangnan pump and valve group Co., Ltd. adopts computer design and decades of working condition structure optimization treatment. The company has strong technical force, rich production experience and perfect detection means, so as to ensure the stability and reliability of product quality. Has a number of fluoroplastics centrifugal pump patent technology.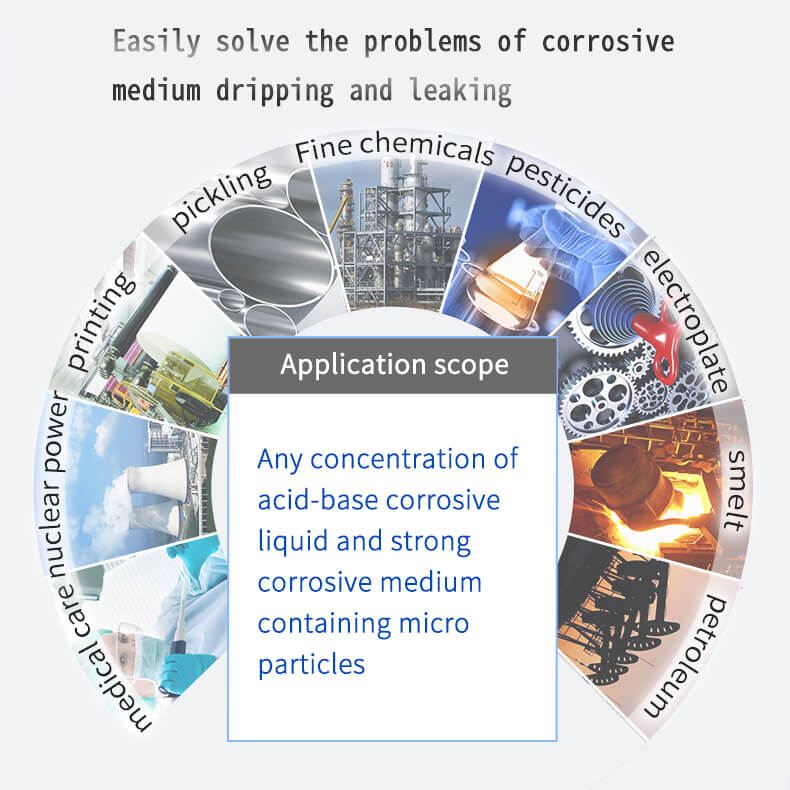 N
Model
Rev =2900r/min   Medium density=1000kg/m³
Flow
Pump head
η
Inlet
Outlet
Npsh
Power
Weight
(m³/h)
(m)
(%)
(mm)
(mm)
(m)
(kw)
(kg)
1
IHF32-25-125
3.6
20
26
32
20
3
1.5
85
2
IHF 32-20-160
3.6
32
20
32
20
3
2.2
90
3
IHF40-25-125
6.3
20
35
φ40
φ25
3
1.5
78
4
IHF40-25-160
6.3
32
32
φ40
φ25
3
2.2
92
5
IHF40-25-200
6.3
50
25
φ40
φ25
3
4
147
6
IHF40-25-250
6.3
80
23
φ40
φ25
3
11
233
7
IHF50-32-125
12.5
20
51
φ50
φ32
3
2.2
90
8
IHF50-32-160
12.5
32
45
φ50
φ32
3
4
125
9
IHF50-32-200
12.5
50
39
φ50
φ32
3
7.5
166
10
IHF50-32-250
12.5
80
35
φ50
φ32
5
11
235
11
IHF50-32-315
12.5
110
20
φ50
φ32
5
30
300
12
IHF65-50-125
25
20
62
φ65
φ50
3.5
3
99
13
IHF65-50-160
25
32
57
φ65
φ50
3.5
5.5
146
14
IHF65-40-200
25
50
52
φ65
φ40
3.5
11
214
15
IHF65-40-250
25
80
49
φ65
φ40
3.5
18.5
297
16
IHF80-65-125
50
20
66
φ80
φ65
4
5.5
146
17
IHF80-65-160
50
32
64
φ80
φ65
4
11
214
18
IHF80-50-200
50
50
63
φ80
φ50
4
15
230
19
IHF80-50-250
50
80
57
φ80
φ50
4.5
30
393
20
IHF100-80-125
100
20
66
φ100
φ80
4.5
11
215
21
IHF100-80-160
100
32
71
φ100
φ80
5
15
254
22
IHF100-65-200
100
50
67
φ100
φ65
5
30
382
23
IHF100-65-250
100
80
65
φ100
φ65
5
45
540
24
IHF125-80-160
160
32
70
φ125
φ80
5
30
477
25
IHF125-100-200
200
50
65
φ125
φ100
6
55
630
N
Model
Rev=1450r/min   Medium density=1000kg/m³
Flow
Pump head
η
Inlet
Outlet
Npsh
Power
Weight
(m³/h)
(m)
(%)
(mm)
(mm)
(m)
(kw)
(kg)
1
IHF40-25-125
3.2
5
32
φ40
φ25
3
0.55
70
2
IHF40-25-160
3.2
8
28
φ40
φ25
3
0.55
75
3
IHF40-25-200
3.2
12.5
23
φ40
φ25
3
0.55
80
4
IHF40-25-250
3.2
20
20
φ40
φ25
2
1.5
85
5
IHF50-32-125
6.3
5
45
φ50
φ32
3
0.55
73
6
IHF50-32-160
6.3
8
40
φ50
φ32
3
0.55
91
7
IHF50-32-200
6.3
12.5
33
φ50
φ32
3
1.1
105
8
IHF50-32-250
6.3
20
30
φ50
φ32
5
1.5
128
9
IHF65-50-125
12.5
5
55
φ65
φ50
3.5
0.55
80
10
IHF65-50-160
12.5
8
51
φ65
φ50
3.5
1.1
92
11
IHF65-40-200
12.5
12.5
46
φ65
φ40
3.5
1.5
110
12
IHF65-40-250
12.5
20
43
φ65
φ40
3.5
3
140
13
IHF80-65-125
25
5
64
φ80
φ65
4
1.1
110
14
IHF80-65-160
25
8
62
φ80
φ65
4
1.5
110
15
IHF80-50-200
25
12.5
57
φ80
φ50
4
2.2
120
16
IHF80-50-250
25
20
53
φ80
φ50
4.5
4
140
17
IHF100-80-125
50
5
64
φ100
φ80
4.5
1.5
130
18
IHF100-80-160
50
8
68
φ100
φ80
5
2.2
140
19
IHF100-65-200
50
12.5
64
φ100
φ65
5
4
320
20
IHF100-65-250
50
20
62
φ100
φ65
5
7.5
350
21
IHF125-80-160
80
8
69
φ125
φ80
5
4
300
22
IHF125-100-200
100
12.5
64
φ125
φ100
6
7.5
375
23
IHF125-100-250
100
20
63
φ125
φ100
6
15
386
24
IHF125-100-315
100
32
60
φ125
φ100
3
18.5
480
25
IHF150-125-250
200
20
67
φ150
φ125
7
22
500
26
IHF150-125-315
200
32
65
φ150
φ125
7
45
660
27
IHF150-125-400
200
50
61
φ150
φ125
7
75
860
28
IHF200-150-250
400
20
69
φ200
φ150
7.5
45
680
29
IHF200-150-315
400
32
68
φ200
φ150
7.5
75
940
30
IHF200-150-400
400
50
63
φ200
φ150
7.5
110
1160
31
IHF300-250-400
1150
40
70
φ300
φ250
8
200
2300


N
Model
Outside and installing size
Inlet flange size
Exit flange size
L
S
P
f
W
T
H
h
D
c
a
b
n-φd
k
g
i
n-φt
1
IHF40-25-125
800
485
155
80
362
320
360
197
16
40
150
110
4-φ17.5
25
115
85
4-φ13.5
2
IHF40-25-160
800
485
155
80
362
320
360
197
16
40
150
110
4-φ17.5
25
115
85
4-φ13.5
3
IHF40-25-200
1025
650
160
80
450
385
440
260
24
40
150
110
4-φ17.5
25
115
85
4-φ13.5
4
IHF40-25-250
1224
740
208
100
490
440
485
260
24
40
150
110
4-φ17.5
25
115
85
4-φ13.5
5
IHF50-32-125
950
605
155
80
395
335
352
212
24
50
165
125
4-φ17.5
32
140
100
4-φ17.5
6
IHF50-32-160
950
605
155
80
395
335
392
232
24
50
165
125
4-φ17.5
32
140
100
4-φ17.5
7
IHF50-32-200
1075
650
160
80
450
385
440
260
24
50
165
125
4-φ17.5
32
140
100
4-φ17.5
8
IHF50-32-250
1224
740
208
100
490
440
485
260
24
50
165
125
4-φ17.5
32
140
100
4-φ17.5
9
IHF65-50-125
995
600
160
80
395
335
352
212
24
65
185
145
4-φ17.5
50
165
125
4-φ17.5
10
IHF65-50-160
1075
650
155
80
435
385
392
232
24
65
185
145
4-φ17.5
50
165
125
4-φ17.5
11
IHF65-40-200
1240
735
205
100
500
425
440
260
24
65
185
145
4-φ17.5
40
150
110
4-φ17.5
12
IHF65-40-250
1314
850
200
100
490
435
505
280
24
65
185
145
4-φ17.5
40
150
110
4-φ17.5
13
IHF80-65-125
1095
650
185
100
450
385
392
232
24
80
200
160
8-φ17.5
65
185
145
4-φ17.5
14
IHF80-65-160
1240
740
205
100
500
435
440
260
24
80
200
160
8-φ17.5
65
185
145
4-φ17.5
15
IHF80-50-200
1240
740
205
100
500
435
460
260
24
80
200
160
8-φ17.5
50
165
125
4-φ17.5
16
IHF80-50-250
1522
945
265
125
600
535
505
280
24
80
200
160
8-φ17.5
50
165
125
4-φ17.5
17
IHF100-80-125
1335
740
210
100
500
435
440
260
24
100
220
180
8-φ17.5
80
200
160
8-φ17.5
18
IHF100-80-160
1335
850
200
100
500
435
460
260
24
100
220
180
8-φ17.5
80
200
160
8-φ17.5
19
IHF100-65-200
1543
945
240
100
610
535
520
300
24
100
220
180
8-φ17.5
65
185
145
4-φ17.5
20
IHF100-65-250
1640
940
260
125
600
550
575
325
28
100
220
180
8-φ17.5
65
185
145
4-φ17.5
21
IHF125-80-160
1543
945
260
125
600
535
520
300
24
125
250
210
8-φ17.5
80
200
160
8-M16
22
IHF125-100-200
1714
1060
300
125
660
600
695
410
28
125
250
210
8-M18
100
220
180
8-M16
23
IHF125-100-250
1395
940
260
140
540
490
605
325
24
125
250
210
8-φ17.5
100
220
180
8-φ17.5
24
IHF125-100-315
1520
940
260
140
540
490
665
350
28
125
250
210
8-φ17.5
100
220
180
8-φ17.5
25
IHF150-125-250
1540
940
260
140
540
490
705
350
24
150
285
240
8-φ22
125
250
210
8-φ17.5
26
IHF150-125-315
1685
940
265
140
620
550
795
440
28
150
285
240
8-φ22
125
250
210
8-φ17.5
27
IHF150-125-400
1840
1060
300
140
670
600
875
475
28
150
285
240
8-φ22
125
250
210
8-φ17.5
28
IHF200-150-250
1674
940
285
160
620
550
440
815
25
200
340
295
12-φ23
150
285
240
8-φ22
29
IHF200-150-315
1890
1060
320
160
660
600
875
475
28
200
340
295
12-φ23
150
285
240
8-φ22
30
IHF200-150-400
2145
1240
340
180
790
720
945
495
36
200
340
295
12-φ23
150
285
240
8-φ22
31
IHF250-200-250
1945
1060
385
225
670
600
945
510
28
250
405
355
12-φ26
200
340
295
12-φ22
32
IHF300-250-315
2400
1240
463
300
790
720
1080
580
36
300
460
410
12-φ22
250
405
355
12-φ22
33
IHF300-250-400
2480
1240
463
300
790
720
1080
580
36
300
460
410
12-φ22
250
405
355
12-φ22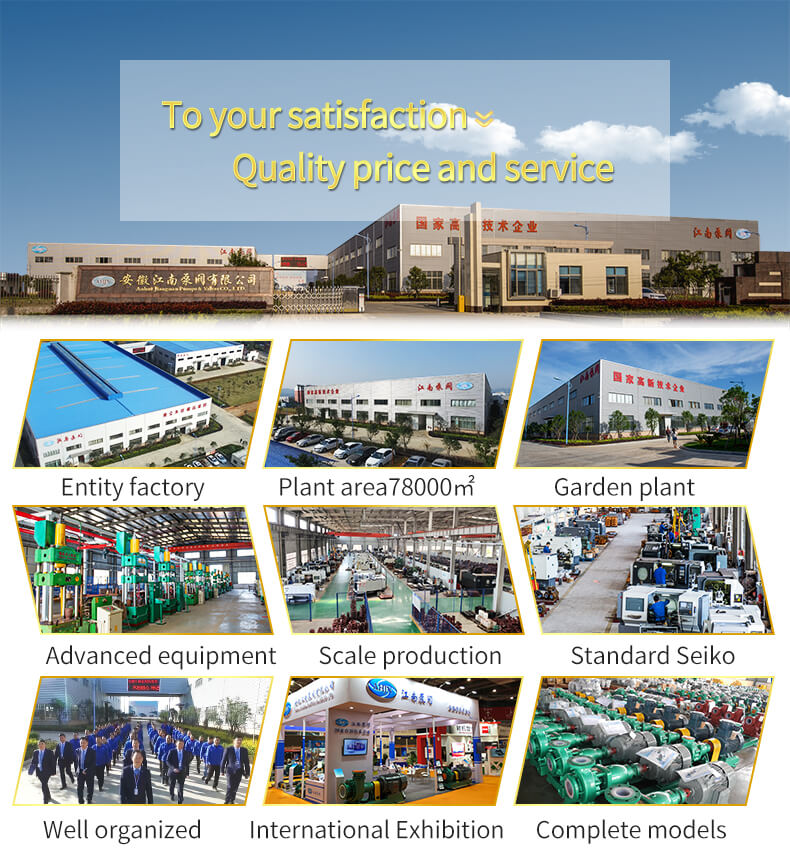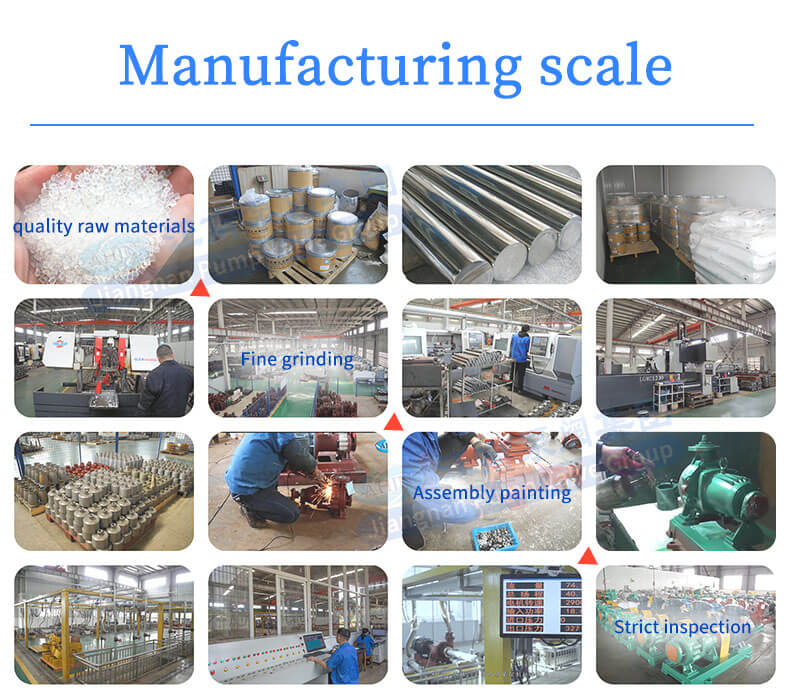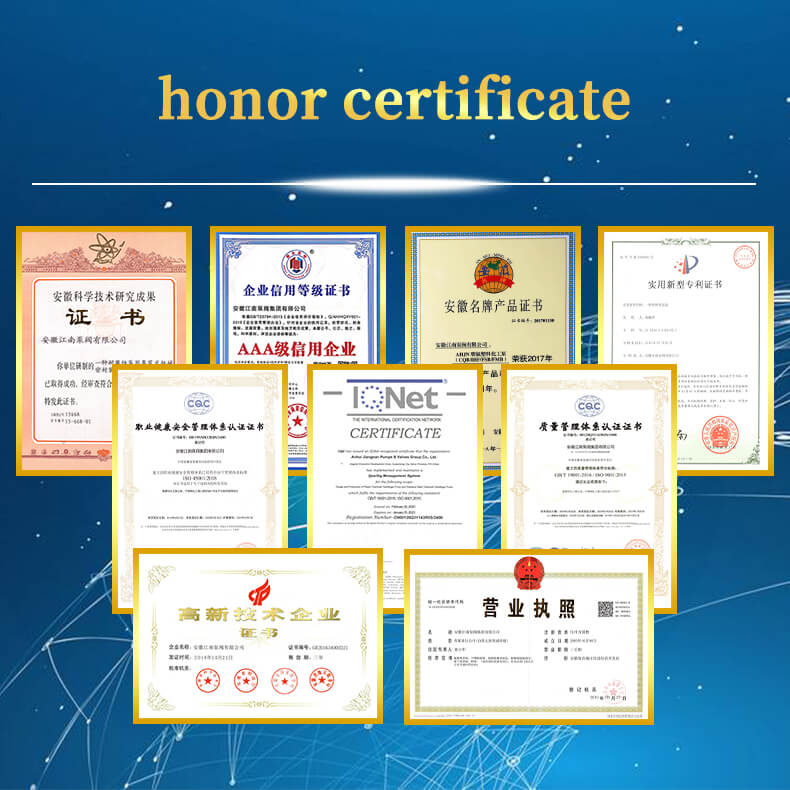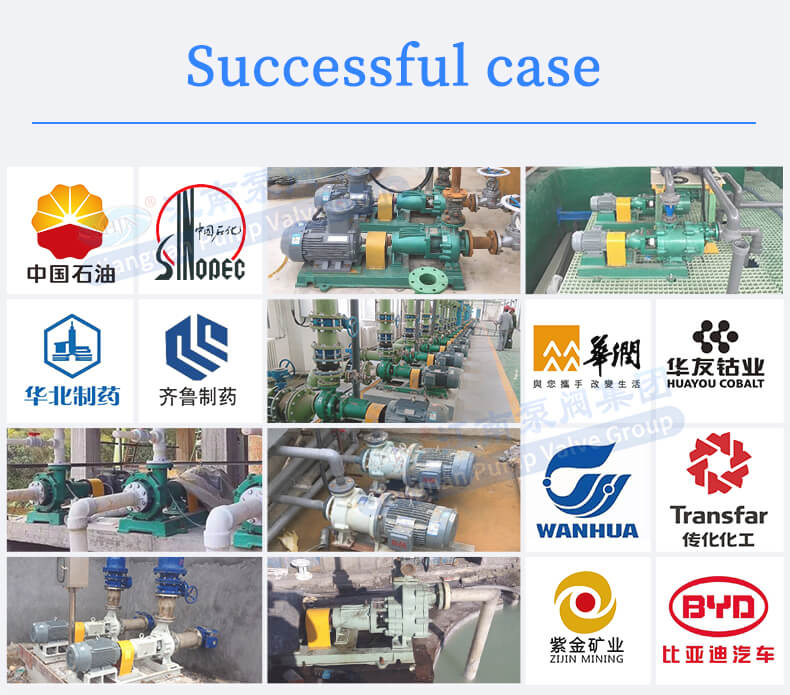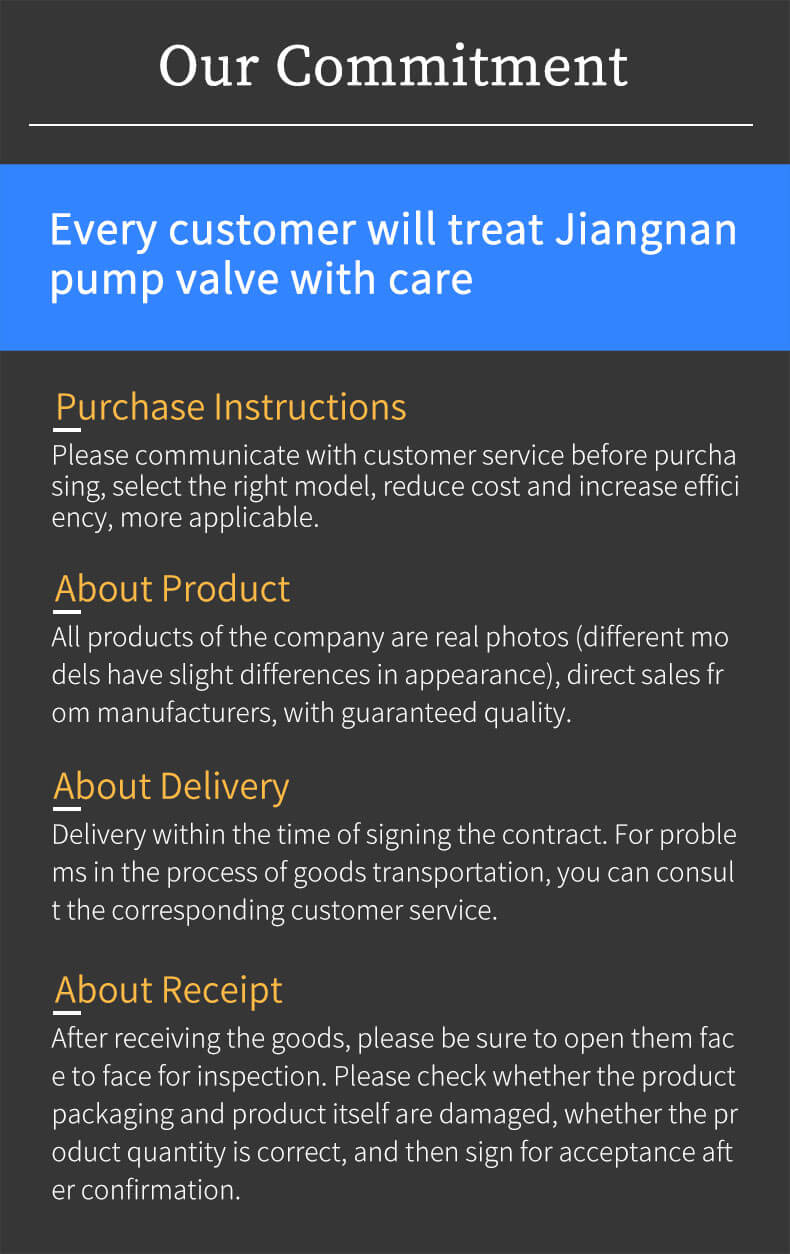 Join Us On Whatsapp
Name: jiangnan pump
For: share openings, doing business, make information transmission
Click it to Join in